We already know what our voice assistant SaraEye - one of our artificial intelligence subprojects SaraAI - will look like.
As we wrote earlier, thanks to the received funding we have strongly accelerated.
SaraEye project is about upgrading voice assistants to a higher level by adding sight and intelligence.
You can find more information on the project website SaraAI.com/SaraEye, and here I would like to present our journey from the model to the final look.
The idea of creating Sara was born a long time ago, in the times when the Internet was in its infancy, speech recognition didn't work and there was no access to open knowledge bases. Fortunately, those limitations are behind us now, which allowed us to return to the project and start the first tests of the previously thought out assumptions. In one of our first published videos you can see our first prototype assistant made from a regular IP camera, where we show some aspects of the assistant that we would like to develop more. This only one and a half minute video, although older and amateurish, shows some key solutions, like establishing a kind of bond with the device or continuity of dialogue, which seems to us to be crucial and which we already described in another article "We are looking for Artificial Intelligence, and we get.... a speaker."
After the initial tests, seeing the limitations of using standard IP cameras, we further developed our assistant by adding a more powerful processor, a set of 6 microphones and fast motors, so that the camera could keep up with fast movement. The next hybrid version of SaraEye was born: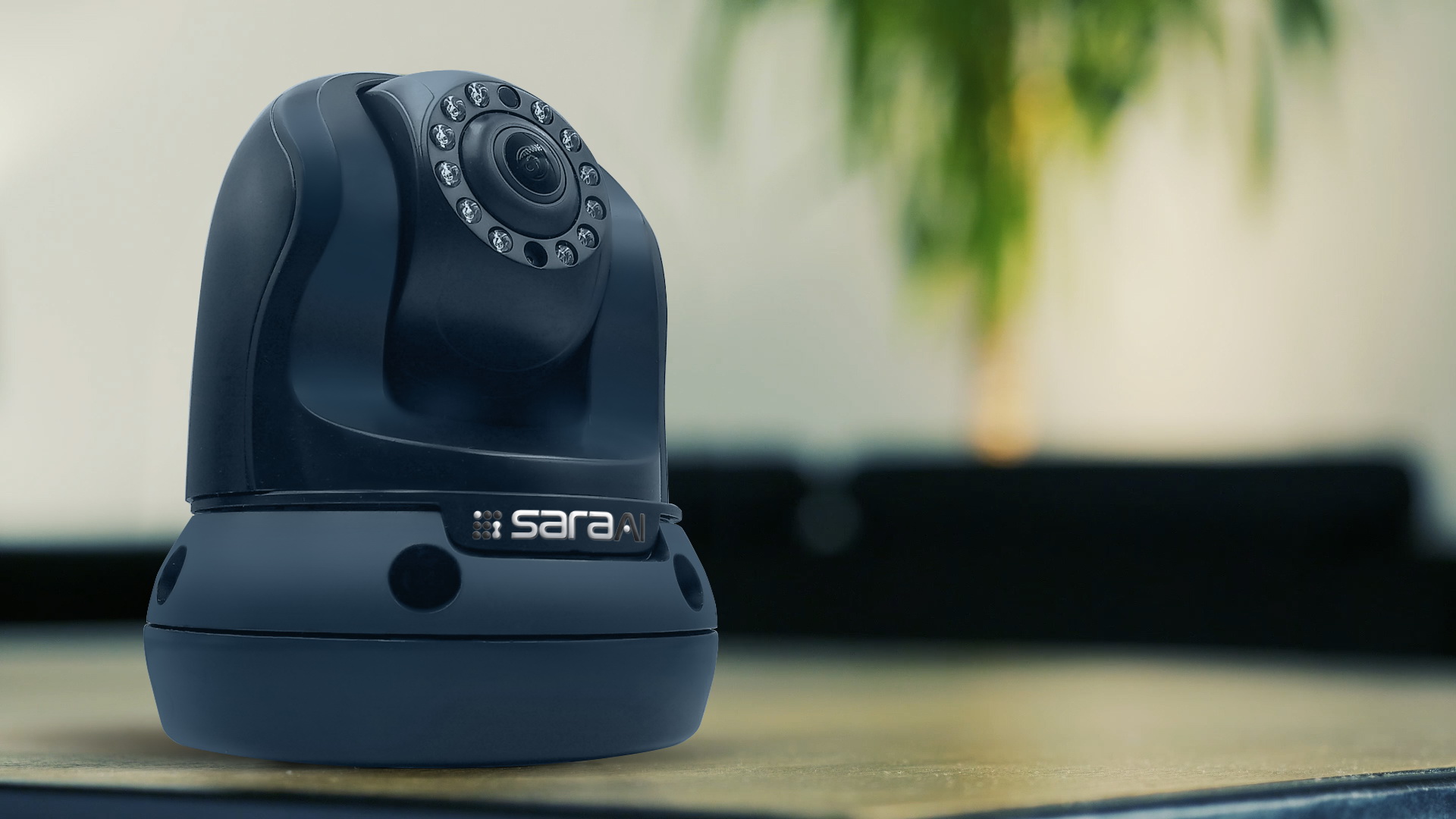 At the same time, we also made our first video showing some of the functionality we want to do in the already commercial version of SaraEye:
In late 2020, thanks to the funding we received for SaraEye and our collaboration with MindSailors Design Studio, we are finally creating the final shape and functionalities of SaraEye, which we will soon present in action, and at the moment we can already reveal its design:
How do you like it?